On August 19th, 2022 we recorded vocals for the charity song "Блакитні Небеса" (Blue Skyes). The recording was made at Studio Decorer (studio's official website) in Tokyo, Japan.
Singer: Leela Mela, Music and mix for the song were created by famous Japanese producer and composer Eiichi Saeki, who also performs under the stage name The PBJ. Saeki-san is also the owner of the Studio Decorer where the recording was made. This is not our first collaboration with Eiichi Saeki, as we released two songs together back in 2015th year.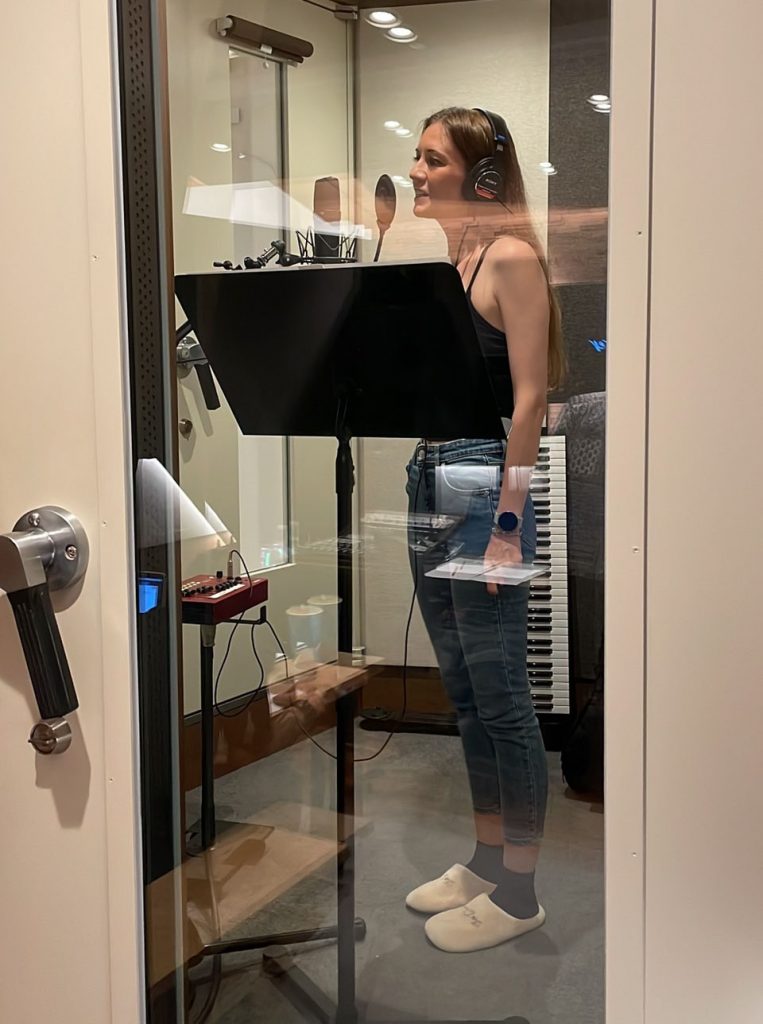 We are really grateful to two other people who joined the project and kindly helped with the song production.
They are:
Jun Tanaka
(Tokyo-based music producer, sometimes artist a.k.a Gentouki. Producer and arranger at Advertising, SNS, and TV, Jpop 3JSB, smap, May J…etc). Tanaka-san immensely helped us with the vocal direction.
Toshiyuki Sakurai
(Tokyo-based recording engineer specialized on everything from music recording to mastering). Sakurai-san was the lead recording engineer on this project.
The song is almost ready. The mix is already finished. Now we need to find someone who would want to join the project and help us with the mastering. Few more steps left and we can release our charity song to help Ukraine.
Nice to meet you, Gutenberg
In today's competitive market environment, the body copy of your entry must lead the reader through a series of disarmingly simple thoughts.
All your supporting arguments must be communicated with simplicity and charm. And in such a way that the reader will read on. (After all, that's a reader's job: to read, isn't it?) And by the time your readers have reached this point in the finished copy, you will have convinced them that you not only respect their intelligence, but you also understand their needs as consumers.
As a result of which, your entry will repay your efforts. Take your sales; simply put, they will rise. Likewise your credibility. There's every chance your competitors will wish they'd placed this entry, not you. While your customers will have probably forgotten that your competitors even exist. Which brings us, by a somewhat circuitous route, to another small point, but one which we feel should be raised.
This is dummy copy. It is not meant to be read. Accordingly, it is difficult to figure out when to end it. If this were real copy, it would have ended long ago, because' as we all know' no one reads body copy, and even fewer read body copy this long. But then, this is dummy copy. It is not meant to be read. Period.